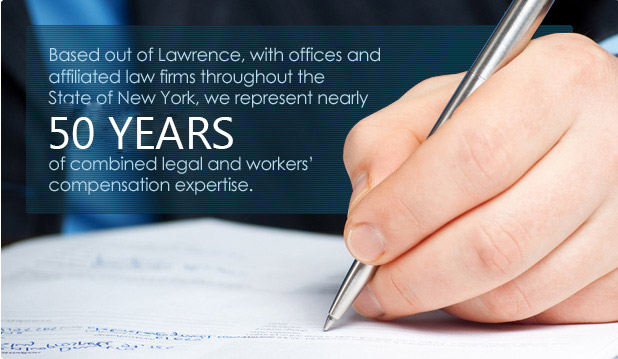 As a firm, we are uniquely committed to helping
organized labor members navigate the most complex legal issues, and dedicated to raising the overall standard of legal care for unionized workers throughout the state of New York.


More About Us

Workers Compensation

Workers' compensation is insurance that an employer must carry and is required by law for your protection. Let our office help you navigate this system.

Social Security Disability

The Social Security and Supplemental Security Income disability programs are the largest of several Federal programs that provide assistance to people with disabilities...

NYS Disability

If you are disabled by an off the job illness or injury, New York State disability benefits insurance through the State Insurance Fund provides temporary cash benefits to eligible wage earners...


All Practice Areas



Lewis L. Heller, Esq.

Mr. Heller has devoted his entire legal career to the practice of workers compensation and has been working diligently to promote the rights of injured workers.